Feather Hi-Stainless Double Edge Razor Blades
£

3.95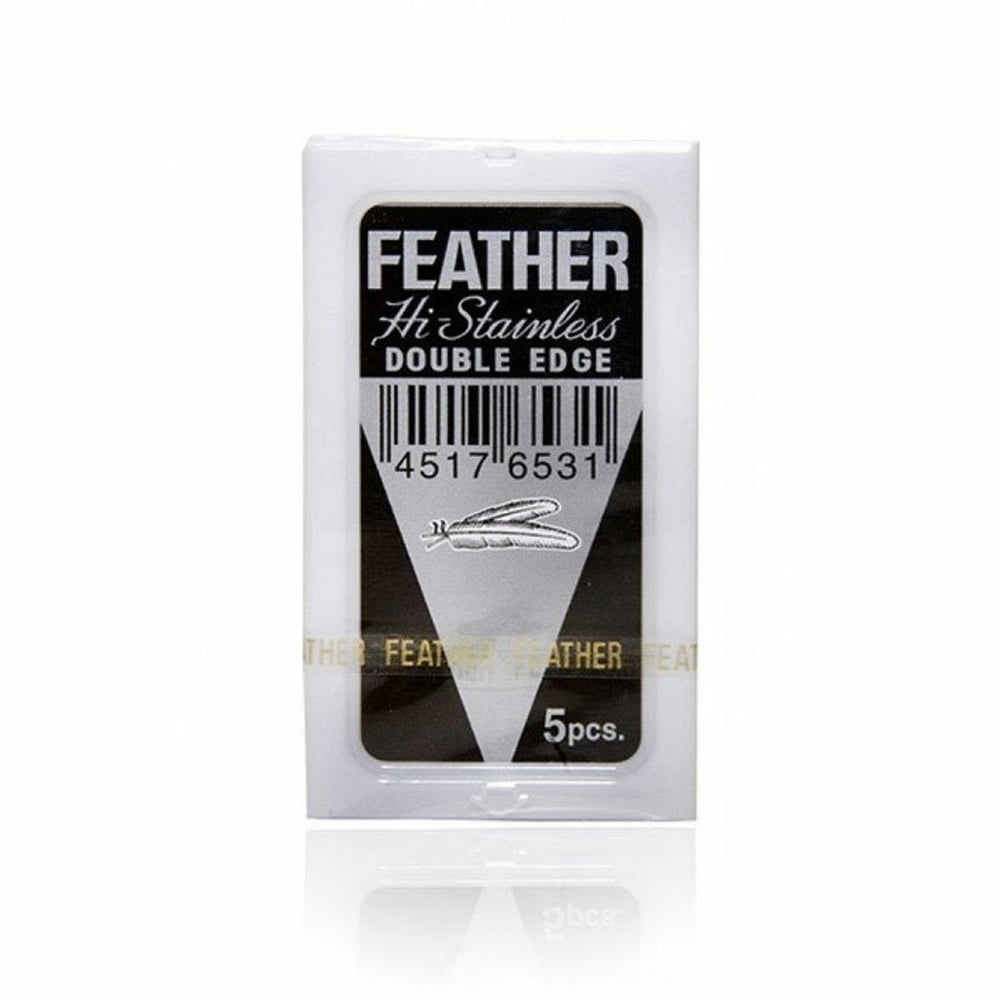 Feather Hi-Stainless Double Edge Razor Blades are manufactured in Japan. These double edge safety razor blades are made with the highest quality stainless steel and each blade has a platinum alloy and resin coating to ensure extra durability & smooth shaving. They are suitable to use with any double edge safety razor.
All Double Edge razor blades are a standardized size and shape and will therefore fit any double edge safety razor you own.
The Feather Double Edge Razor Hi-Stainless Blades are generally considered to be the world's sharpest double edge razor blade. Due to their sharpness, they will achieve a close shave no matter what your hair type may be and are ideal for use on particularly coarse, thick hair.
Feather Razor Blades offer a smooth, comfortable, and close shave. Each pack comes with 5 blades individually wrapped in wax paper allowing for ease of use and safe handling.
These Feather razor blades, with a thickness of just 0.1 millimeters, embody the quality and pride of traditional Japanese craftsmanship.
NOTE: Free Shipping in the UK.
Free shipping worldwide on orders over 50 pounds (Use Code: WORLDWIDE at checkout) Only one code can be used in each order.
Share